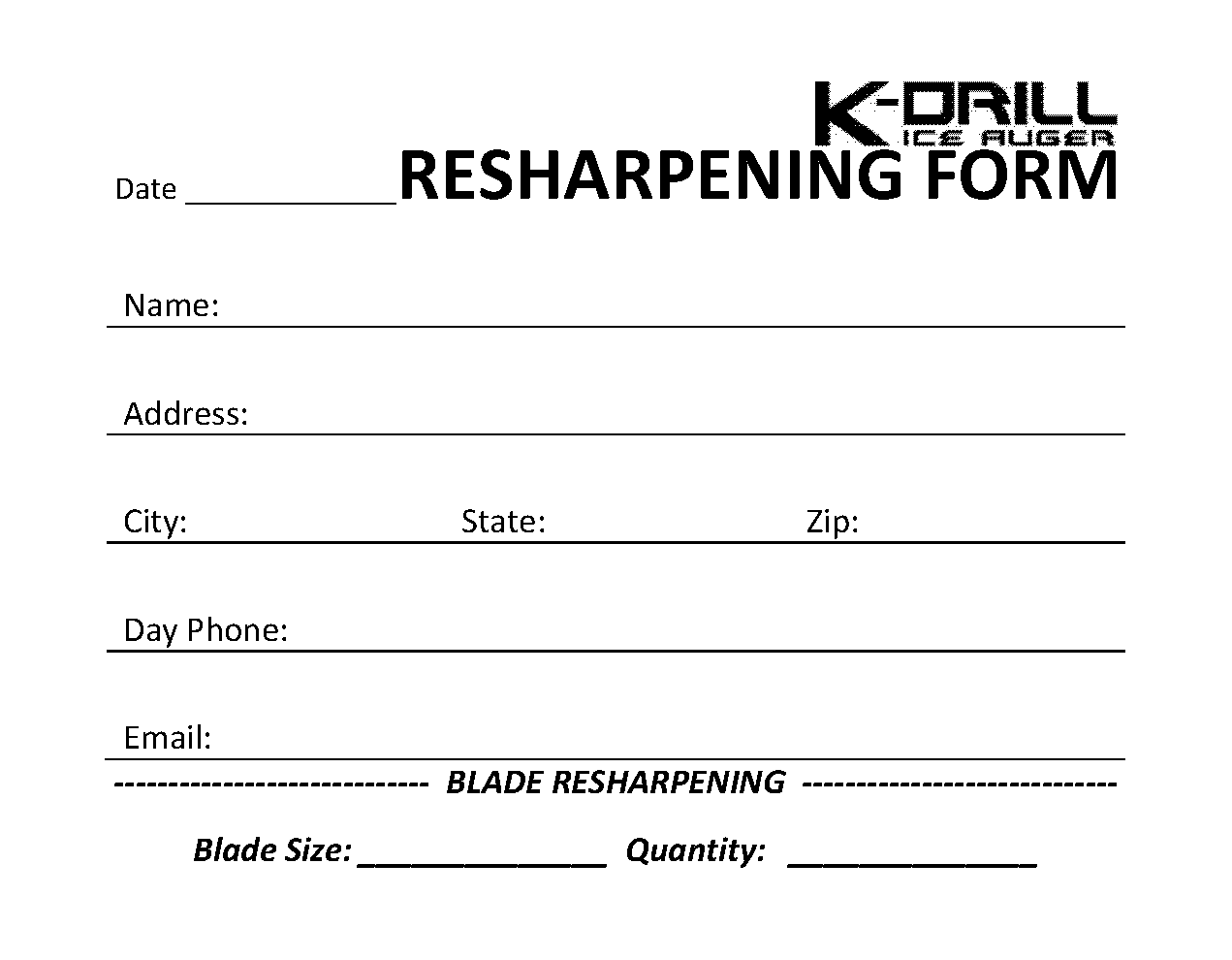 Blade sharpening for the K-Drill is FREE for the life of the product. Just send them to us when they get dull. Please wrap them securely to protect the sharp edges, but do not tape the blades together. Then put the form above or a note with your name & address inside and send them to this address.
K-Drill Blade Re-Sharpening
6667 West Old Shakopee Rd. Suite 102
Bloomington, MN 55438
IMPORTANT
Remove the center tip blade with 3/16" Allen wrench. Remove the outside chipper blades with 7/16" open end wrench.
Please let us know if you would like to purchase an additional set of blades when you return your blades for re-sharpening. We will notify you at the time of re-sharpening whether your blades cannot be re-sharpened due to wear or neglect.
The blades can be re-sharpened 2-3 times under normal use, before needing replacement. After re-sharpening blades multiple times they may fall outside the specification and will no longer cut efficiently. It will then be necessary to purchase a new replacement set of blades for your K-Drill. Under normal use, blades should be sharpened every 2 to 3 years.
Blades must not have been abused drilling into rock, gravel, sand, etc, or until the blades can no longer be sharpened. Read the warranty policy at the back of the K-Drill owner's manual.
Allow 4 weeks for processing.